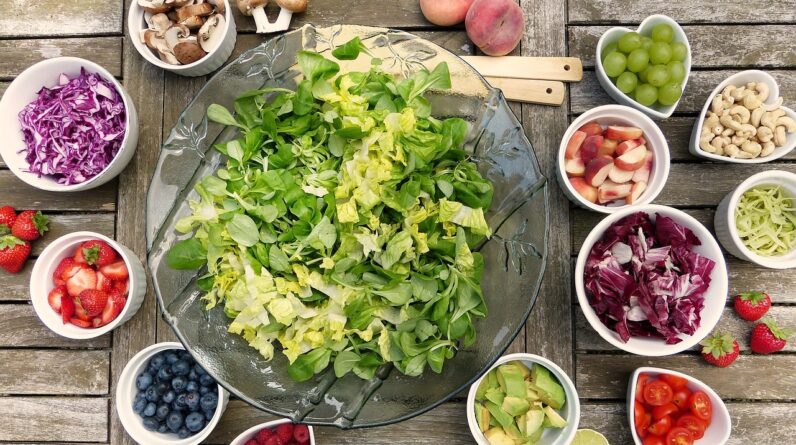 Are you tired of the same old meat-based dishes? Look no further! In this article, you will discover a collection of mouthwatering and flavorful vegetarian recipes that are sure to satisfy even the most carnivorous of appetites. From hearty pasta dishes to creative vegetable-based alternatives, these recipes are not only delicious but also packed with nutrients. Get ready to embark on a culinary journey and explore the exciting world of vegetarian cuisine.
Vegetarian Recipes – Breakfast Recipes
Vegan Banana Pancakes
Start your day off right with these fluffy and delicious vegan banana pancakes. Made with plant-based ingredients, these pancakes are not only healthy but also incredibly tasty. The combination of ripe bananas and a touch of cinnamon adds a natural sweetness to the batter, eliminating the need for any additional sugar. Simply mash the bananas, mix in the flour and other ingredients, and cook them up on a hot griddle. Serve them with a drizzle of maple syrup or your favorite fruit toppings for a satisfying and wholesome breakfast.
Eggless Omelette
Craving an omelette but don't want to use eggs? Look no further than this delicious eggless omelette recipe. Made with chickpea flour as the base, this vegan alternative mimics the texture and taste of a traditional omelette. Simply mix the chickpea flour with water and add your choice of vegetables, herbs, and spices to customize the flavor. Cook it in a non-stick pan until golden brown and enjoy a protein-packed and flavorful breakfast without the use of any animal products.
Tofu Scramble
For all the tofu lovers out there, this tofu scramble recipe is a must-try. Oozing with flavors and packed with protein, this vegan alternative to scrambled eggs will leave you satisfied and energized for the day ahead. Crumble firm or extra firm tofu, season with turmeric, cumin, and nutritional yeast for a savory touch, and sauté with chopped vegetables of your choice. Serve alongside toast or as a filling for breakfast burritos for a hearty and nutritious start to your morning.
Vegetarian Recipes – Soups and Salads
Creamy Tomato Basil Soup
Warm up on a chilly day with a comforting bowl of creamy tomato basil soup. Made with ripe tomatoes and fragrant basil, this soup is bursting with flavors. The creamy texture comes from cashews, which are blended into the soup to create a velvety smooth consistency. The addition of garlic and onion adds depth to the flavor profile, making it a satisfying and indulgent treat. Pair it with a side of crusty bread or a simple green salad for a complete and fulfilling meal.
Quinoa Salad with Roasted Vegetables
Looking for a healthy and filling salad option? Look no further than this quinoa salad with roasted vegetables. Packed with protein, vitamins, and minerals, this salad is not only delicious but also incredibly nutritious. Roast your choice of colorful vegetables like bell peppers, zucchini, and cherry tomatoes to bring out their natural sweetness. Toss them with cooked quinoa, fresh herbs, and a zesty lemon vinaigrette for a light and refreshing salad that can be enjoyed as a main dish or a side.
Spinach and Feta Salad
If you're a fan of the classic combination of spinach and feta cheese, this salad is perfect for you. Packed with nutrients, this salad is a great way to incorporate fresh greens into your diet. Simply layer fresh baby spinach leaves, crumbled feta cheese, sliced red onions, and juicy cherry tomatoes. Drizzle with a tangy balsamic dressing and garnish with toasted pine nuts for an added crunch. This hearty and flavorful salad is sure to please even the pickiest eaters.
Appetizers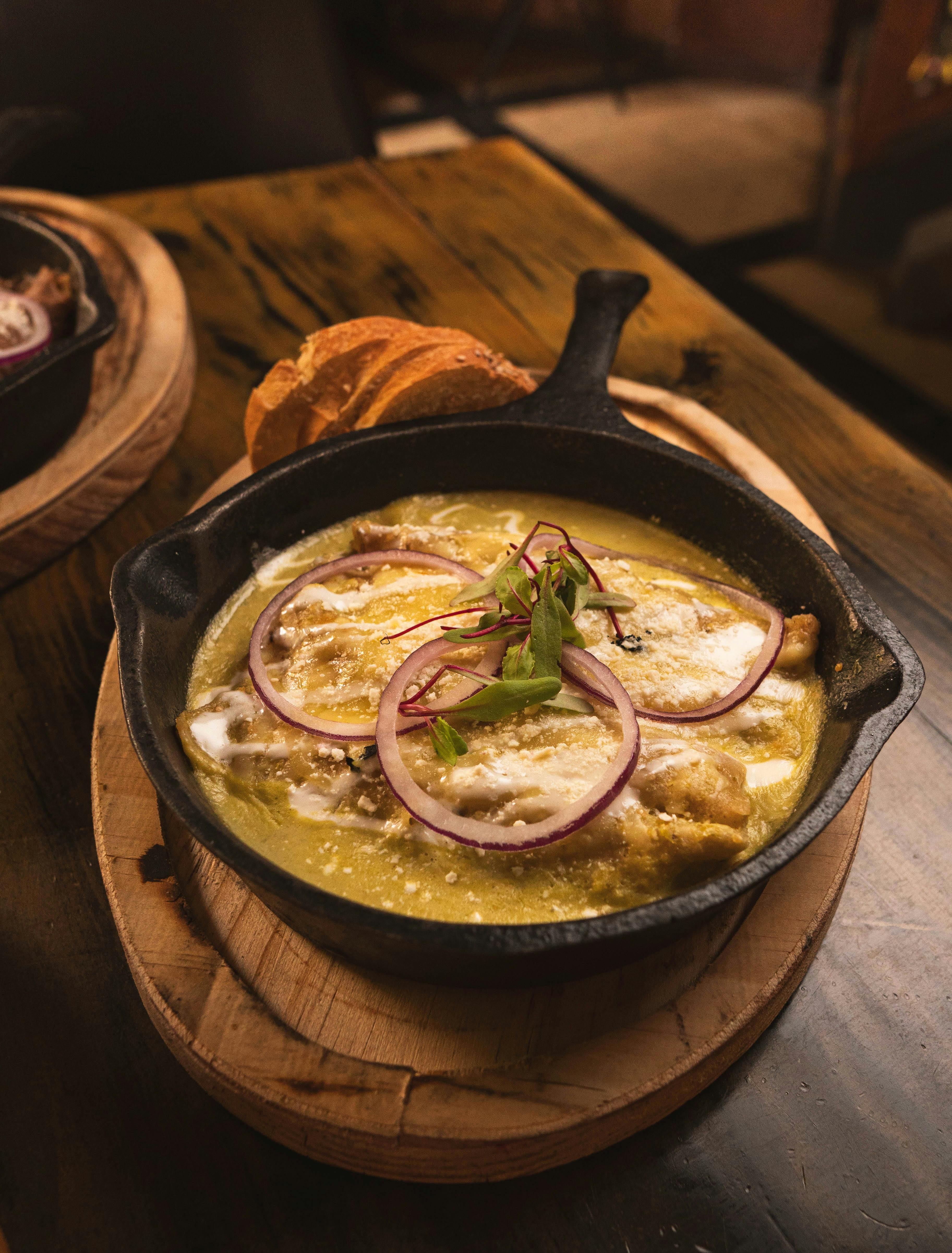 Stuffed Mushrooms
Impress your guests with these delectable stuffed mushrooms as the perfect appetizer to kick off a meal or as a party snack. Portobello or button mushrooms are filled with a flavorful mixture of breadcrumbs, garlic, herbs, and your choice of cheese or vegan cheese substitute. Bake them until the mushrooms are tender and the filling is golden brown and crispy. These bite-sized gems are sure to disappear quickly, so be sure to make plenty to go around!
Crispy Vegetable Spring Rolls
If you're in the mood for something crunchy and satisfying, these crispy vegetable spring rolls are a great choice. Filled with a colorful assortment of julienned vegetables, these spring rolls are light, flavorful, and incredibly addictive. Wrap the vegetables in thin rice paper wrappers and deep fry until golden brown and crispy. Serve them with a tangy sweet and sour sauce or a spicy peanut dip for a burst of flavors. These spring rolls are perfect as an appetizer or as a light meal option.
Cauliflower Buffalo Wings
For all the spice lovers out there, these cauliflower buffalo wings are a must-try appetizer. These tender and crispy bites are loaded with flavor and provide a healthier alternative to the classic chicken wings. Simply coat cauliflower florets in a spicy buffalo sauce and bake until they are golden and crispy. Serve them with a cooling ranch dip and some celery sticks for a delicious and satisfying appetizer that will surely impress your guests.
Main Dishes
Vegetable Stir-Fry with Rice Noodles
Looking for a quick and easy weeknight dinner? This vegetable stir-fry with rice noodles is the answer. Loaded with colorful vegetables and tossed in a savory soy-based sauce, this stir-fry is both healthy and satisfying. Thin rice noodles provide a light and delicate base for the crunchy vegetables. Customize the stir-fry with your choice of vegetables like bell peppers, snap peas, carrots, and broccoli. Finish off with a sprinkle of sesame seeds for an added crunch and aroma.
Mushroom Bolognese
Craving a hearty and comforting pasta dish? This mushroom bolognese is a vegetarian twist on the classic Italian recipe. Cremini or portobello mushrooms are finely chopped to create a meaty texture, which is then cooked in a rich tomato sauce flavored with garlic, onions, and aromatic herbs. Serve this fragrant bolognese sauce over your choice of pasta and top it off with a sprinkle of freshly grated Parmesan or vegan cheese for a satisfying and flavorful main course.
Paneer Tikka Masala
Indulge in the exquisite flavors of Indian cuisine with this paneer tikka masala. Perfect for vegetarians and curry lovers, this dish features paneer cheese marinated in a blend of spices, grilled, and simmered in a rich and creamy tomato-based gravy. The combination of smoky and spicy flavors makes this dish a true crowd-pleaser. Pair it with fluffy basmati rice or warm naan bread for a complete and satisfying meal that will transport you to the vibrant streets of India.
Pasta and Risotto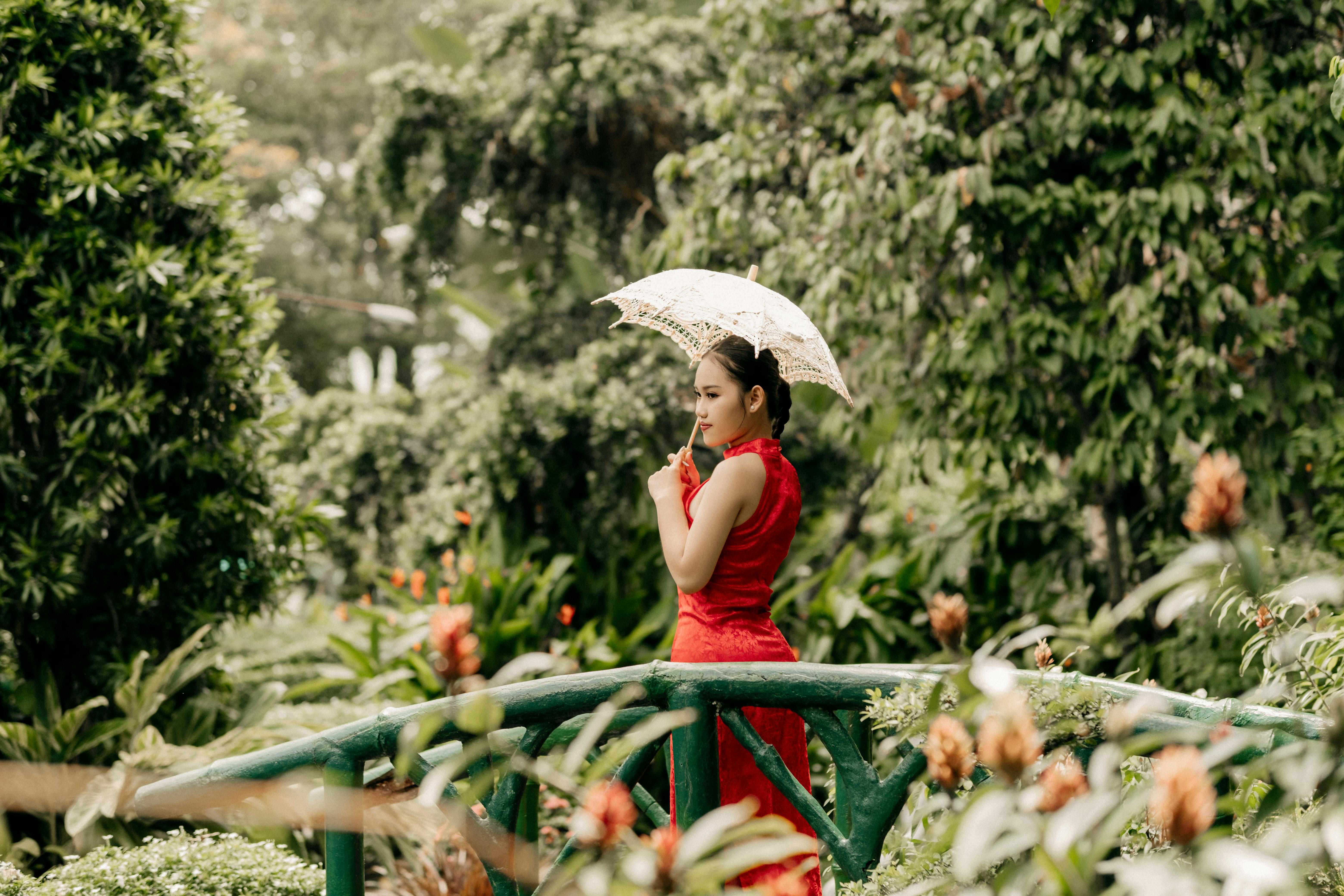 Creamy Avocado Pasta
If you're a fan of avocados, this creamy avocado pasta is a must-try. The smooth and buttery texture of ripe avocados creates a luxurious sauce that coats the pasta perfectly. Simply blend avocados with garlic, lemon juice, and a touch of olive oil to create a vibrant and creamy sauce. Toss it with your choice of pasta and add some cherry tomatoes and fresh basil for an extra burst of flavors. This dish is not only quick and easy to make but also incredibly satisfying.
Roasted Vegetable Risotto
Risotto is a classic Italian dish known for its creamy texture and rich flavors. This roasted vegetable risotto takes it to the next level by incorporating a medley of colorful and roasted vegetables. The roasting process brings out their natural sweetness and adds depth to the dish. Combine the roasted vegetables with Arborio rice, vegetable broth, and a touch of Parmesan or vegan cheese for a comforting and hearty main course.
Spaghetti Aglio e Olio
Sometimes, simplicity is the key to a delicious meal. This spaghetti aglio e olio is a classic Italian dish that showcases the flavors of garlic, olive oil, and red pepper flakes. Sauté minced garlic in olive oil until fragrant, then toss in cooked spaghetti along with a sprinkle of red pepper flakes for a touch of heat. Finish off with some freshly chopped parsley and a squeeze of lemon juice for added brightness. This dish is quick, easy, and bursting with flavor.
Comfort Food
Vegetarian Shepherd's Pie
Craving some hearty and comforting food? This vegetarian shepherd's pie is the perfect dish to satisfy those cravings. Made with a flavorful combination of vegetables lentils, and topped with creamy mashed potatoes, this dish is as comforting as it gets. Cook the vegetables and lentils in a savory tomato-based sauce, then top it off with a layer of fluffy mashed potatoes. Bake until golden brown and serve this ultimate comfort food to warm both your heart and stomach.
Sweet Potato and Black Bean Enchiladas
Add a Mexican twist to your comfort food with these sweet potato and black bean enchiladas. Stuffed with a flavorful filling of roasted sweet potatoes, black beans, and spices, these enchiladas are a crowd-pleaser. Roll the filling in corn tortillas and smother them in a tangy tomato-based enchilada sauce. Bake until bubbly and top with some diced avocado and fresh cilantro for a refreshing touch. These enchiladas are not only comforting but also packed with wholesome ingredients.
Quinoa Stuffed Bell Peppers
Looking for a healthy alternative to traditional stuffed peppers? These quinoa stuffed bell peppers are a great option. The combination of quinoa, vegetables, herbs, and spices creates a filling that is both nutritious and satisfying. Simply cook the quinoa, sauté the vegetables, mix them together, and fill the hollowed bell peppers. Bake until the peppers are tender and the filling is golden and crispy. Serve these colorful and flavorful stuffed peppers as a main course or as a side dish.
One-Pot Meals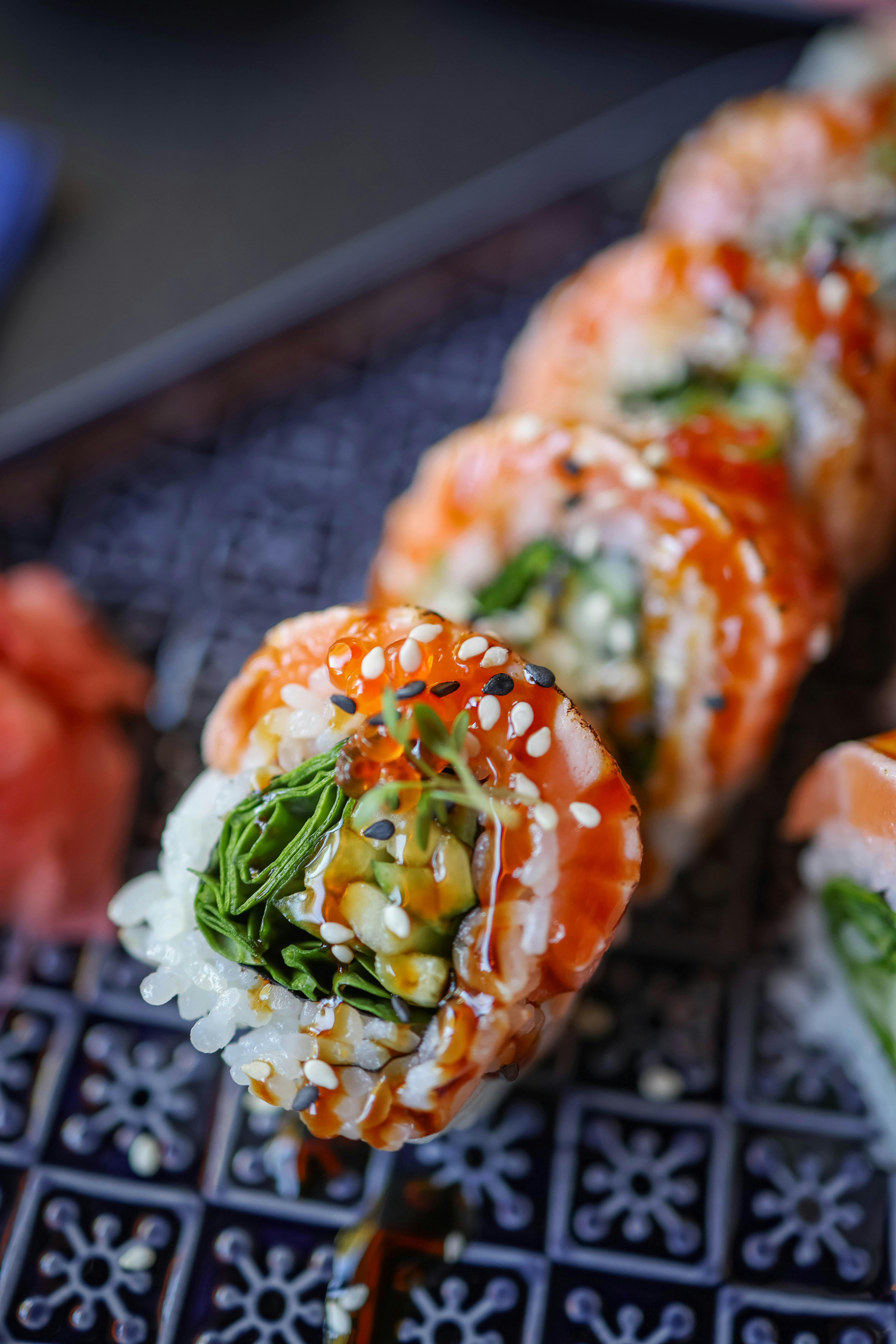 Vegetable Biryani
Biryani is a fragrant and flavorful rice dish that is popular in South Asian cuisine. This vegetable biryani features a medley of vegetables cooked with aromatic spices and long-grain basmati rice. Layer the vegetables and rice in a pot, cover with a tight-fitting lid, and let it cook on low heat to allow the flavors to meld together. Serve this aromatic and visually appealing dish with raita or yogurt for a complete and satisfying meal.
Mexican Quinoa Casserole
Combine the flavors of Mexican cuisine with the ease of a casserole in this Mexican quinoa casserole. Packed with protein-rich quinoa, beans, and corn, this dish is both hearty and nutritious. Layer the quinoa mixture with salsa, shredded cheese or vegan cheese substitute, and bake until bubbly and golden. Top it off with some diced avocado, fresh cilantro, and a squeeze of lime juice for a burst of freshness. This one-pot meal is perfect for a busy weeknight or for feeding a crowd.
Lentil and Vegetable Curry
Curry is a versatile and comforting dish that comes in various forms and flavors. This lentil and vegetable curry is a great option for a satisfying and wholesome meal. Packed with protein-rich lentils and an assortment of colorful vegetables, this curry is not only delicious but also incredibly nutritious. Cook the lentils and vegetables in a fragrant and aromatic curry sauce, infused with exotic spices. Serve it over steamed rice or with warm naan bread for a complete and satisfying meal.
Baking and Desserts
Zucchini Bread
Looking for a creative way to incorporate more vegetables into your diet? Look no further than this moist and delicious zucchini bread. Grated zucchini lends moisture and texture to this classic quick bread. Cinnamon, nutmeg, and vanilla extract add warmth and depth of flavor to the bread, making it a sweet treat that can be enjoyed any time of the day. Whether for breakfast, brunch, or an afternoon snack, this zucchini bread is sure to be a hit with both kids and adults alike.
Quinoa Chocolate Chip Cookies
Indulge in a healthier alternative to traditional chocolate chip cookies with these quinoa chocolate chip cookies. Quinoa flour replaces traditional all-purpose flour, adding a subtle nutty flavor and a boost of protein. The combination of melted butter, brown sugar, and vanilla extract creates a chewy and flavorful cookie base. Fold in chocolate chips and toasted quinoa for a delightful crunch. These cookies are not only delicious but also gluten-free, making them a treat that everyone can enjoy.
Blueberry Peach Crumble
Enjoy the flavors of summer in this irresistible blueberry peach crumble. Made with a sweet and juicy combination of fresh blueberries and ripe peaches, this dessert is a delightful way to showcase seasonal fruits. The fruit is topped with a buttery crumble made from a mixture of oats, flour, butter, and brown sugar. Bake until golden brown and crispy, and serve warm with a scoop of vanilla ice cream or a dollop of whipped cream for a comforting and satisfying dessert.
Sides and Condiments
Garlic Roasted Brussels Sprouts
Brussels sprouts are a delicious and versatile vegetable that can be prepared in many ways. These garlic roasted Brussels sprouts are a flavorful twist on the classic side dish. Toss the Brussels sprouts with olive oil, minced garlic, salt, and pepper, then roast them in the oven until tender and crispy. The garlic adds a fragrant and savory note to the dish, while the roasting process brings out the natural sweetness of the Brussels sprouts. This side dish pairs well with roasted meats or can be enjoyed on its own.
Cilantro Lime Rice
Add a burst of freshness and flavor to plain rice with this cilantro lime rice. Simply cook rice as per package instructions and toss it with freshly chopped cilantro, lime juice, and a pinch of salt. The combination of the aromatic cilantro and tangy lime juice elevates the flavor of the rice, making it a perfect accompaniment to any Mexican or Asian-inspired dish. This simple yet incredibly tasty side dish will surely become a staple in your meals.
Roasted Red Pepper Hummus
Hummus is a popular Middle Eastern dip made from chickpeas, tahini, and various flavorings. This roasted red pepper hummus takes it up a notch by adding an extra depth of flavor. Roasted red peppers are blended with chickpeas, garlic, lemon juice, and tahini to create a smooth and creamy dip. Serve it with pita bread, fresh vegetables, or use it as a spread on sandwiches or wraps. This versatile condiment is not only delicious but also a great source of fiber and plant-based protein.
Beverages
Fresh Strawberry Smoothie
Beat the summer heat with a refreshing and vibrant fresh strawberry smoothie. Made with ripe strawberries, yogurt or plant-based yogurt, and a touch of honey or maple syrup, this smoothie is naturally sweet and bursting with flavors. Blend all the ingredients until smooth and creamy, then pour it into a glass and garnish with fresh strawberries for an extra pop of color. This smoothie is a great way to start your day or as a refreshing pick-me-up in the afternoon.
Mango Lassi
Transport yourself to the tropics with this creamy and refreshing mango lassi. This traditional Indian drink combines ripe mangoes, yogurt or plant-based yogurt, and a touch of cardamom for a delightful and exotic flavor. Blend everything together until smooth and frothy, then pour it into a glass and garnish with a sprinkle of crushed pistachios. This lassi is perfect for cooling down on a hot day or as a sweet and creamy dessert.
Vegetarian Recipe – Iced Matcha Latte
If you're looking for an energizing and refreshing drink, try an iced matcha latte. Matcha is a finely ground green tea powder known for its vibrant color and earthy flavor. Whisk matcha powder with a splash of hot water until frothy, then pour it over ice and add your choice of milk or plant-based milk. Sweeten it with a touch of honey or sugar, and stir until well combined. Sip on this invigorating drink to experience a calm yet focused energy boost.
In conclusion, these vegetarian recipes offer a wide variety of options for every meal of the day. Whether you're looking for a hearty breakfast, a light and refreshing salad, a flavorful appetizer, a satisfying main course, a comforting bowl of pasta or risotto, a wholesome one-pot meal, a delicious baked treat, a flavorful side dish, or a refreshing beverage, these recipes have got you covered. With their diverse flavors and ingredients, these vegetarian dishes are sure to satisfy your taste buds and leave you feeling nourished and satisfied. So go ahead, indulge in the world of vegetarian cuisine and discover the joys of cooking and eating delicious plant-based meals.