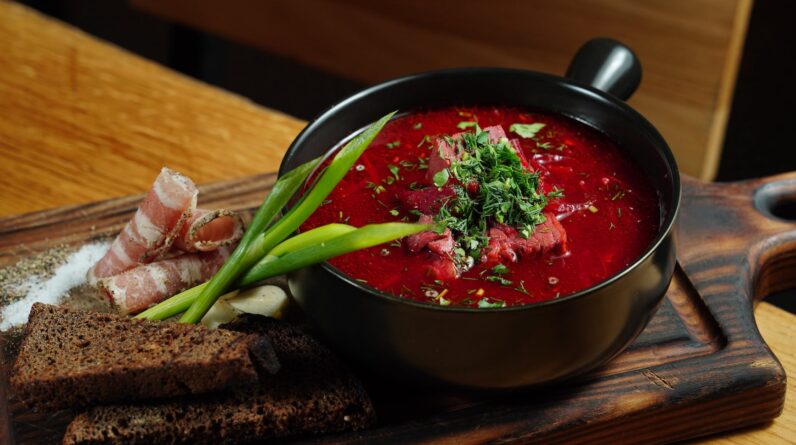 Are you tired of spending hours in the kitchen cooking and cleaning up after a meal? Well, we've got some great news for you! In this article, we've rounded up 10 quick and easy one-pot meal ideas that will simplify your cooking routine while still delivering delicious and satisfying dishes. Whether you're a busy parent, a student with limited time, or just someone who doesn't want to spend all evening in the kitchen, these recipes are perfect for you. So, get ready to save time and effort without compromising on flavor with these fantastic one-pot meal ideas!
10 Quick and Easy One-Pot Meal Ideas
Looking for quick and easy One-Pot Meal Ideas that require minimal cleanup? Look no further! We've compiled a list of ten delicious one-pot meals that will satisfy your cravings without keeping you chained to the sink for hours. From comforting stews to flavorful stir-fries, there's something for everyone on this list.

1. Pasta Primavera
Pasta Primavera is a classic Italian dish that brings together the vibrant flavors of fresh vegetables with a creamy sauce. To make this dish, simply sauté your favorite vegetables such as bell peppers, zucchini, and cherry tomatoes in a large pot. Then, add cooked pasta and a creamy sauce made from a combination of heavy cream, Parmesan cheese, and garlic. Toss everything together and voila! You have a delicious and wholesome meal ready to be served.
2. Chicken Stir-Fry
If you're craving a flavorful and protein-packed meal, try making a chicken stir-fry. Start by sautéing bite-sized pieces of chicken in a wok or large skillet. Once the chicken is cooked through, add an assortment of colorful vegetables like bell peppers, broccoli, and snap peas. To infuse the dish with an Asian-inspired flavor, drizzle soy sauce, sesame oil, and minced ginger over the chicken and veggies. Stir-fry until everything is tender, and serve over a bed of fluffy white rice.
3. Beef and Vegetable Stew
During colder months, there's nothing quite as comforting as a warm and hearty beef and vegetable stew. To make this dish, start by browning cubes of beef in a large pot with a bit of oil. Add chopped onions, carrots, and celery to the pot and cook until they start to soften. Then, pour in beef broth, diced tomatoes, and seasonings like thyme and bay leaves. Let the stew simmer for a couple of hours to allow the flavors to meld together, and serve with crusty bread for a complete meal.
4. Shrimp and Sausage Jambalaya
Transport yourself to the vibrant streets of New Orleans with a flavorful shrimp and sausage jambalaya. Begin by cooking sliced sausage in a large pot until it's browned and crispy. Next, add diced onions, bell peppers, and celery, and sauté until they are tender. Stir in long-grain rice, diced tomatoes, chicken broth, and a generous amount of Cajun seasoning. Finally, add peeled and deveined shrimp and let the jambalaya cook until the rice is fluffy and the shrimp are pink. Serve this dish with a sprinkle of chopped parsley and a side of cornbread for a truly satisfying meal.
5. Vegetarian Chili
Even if you're not a vegetarian, this hearty and flavorful vegetarian chili is sure to impress. In a large pot, sauté diced onion, bell peppers, and garlic until they are fragrant and translucent. Add an assortment of canned beans such as kidney beans, black beans, and pinto beans, along with diced tomatoes and vegetable broth. Bring the mixture to a simmer and season with chili powder, cumin, and paprika for a rich and smoky flavor. Let the chili cook for about 30 minutes to allow the flavors to develop, and serve with your favorite toppings like shredded cheese, sour cream, and green onions.
6. Mediterranean Quinoa Salad
Looking for a healthy and refreshing one-pot meal ideas? Try making a Mediterranean quinoa salad. Cook quinoa in a pot with vegetable broth to infuse it with flavor. Once cooked, transfer the quinoa to a large bowl and add chopped cucumber, cherry tomatoes, red onion, Kalamata olives, and crumbled feta cheese. Drizzle extra virgin olive oil and lemon juice over the salad, and toss everything together. The combination of fresh ingredients and tangy flavors makes this salad a delightful option for lighter meals or as a side dish.
7. Lemon Garlic Butter Salmon
Salmon is a versatile fish that can be easily elevated to a gourmet level with a few simple ingredients. In a large skillet, melt butter with minced garlic and lemon juice. Place salmon fillets in the skillet and cook until they are flaky and cooked through. The lemon garlic butter imparts a delicious tangy flavor to the salmon, making it a truly mouthwatering dish. Serve the salmon with a side of roasted vegetables or a fresh green salad for a complete meal.
8. Mexican Rice Skillet
Spice up your dinner with a flavorful Mexican rice skillet. Start by browning ground beef in a large skillet, and then add diced onions, bell peppers, and garlic. Once the vegetables are tender, stir in long-grain rice, tomato sauce, chicken broth, and spices like cumin, chili powder, and paprika. Let the rice simmer until all the liquid is absorbed and the rice is fully cooked. Top the skillet with shredded cheese and let it melt before serving with your favorite Mexican toppings like avocado, cilantro, and sour cream.
9. Thai Coconut Curry
Indulge in the bold and aromatic flavors of Thai cuisine with a creamy coconut curry. In a large pot, sauté diced chicken or tofu with red curry paste until fragrant. Add vegetables like bell peppers, carrots, and broccoli to the pot, along with coconut milk and chicken or vegetable broth. Let the curry simmer until the vegetables are tender and the flavors have melded together. Serve the curry over steamed jasmine rice and garnish with fresh cilantro and a squeeze of lime for an authentic Thai experience.
10. Creamy Tuscan Chicken
For a decadent and creamy one-pot meal ideas, try making Creamy Tuscan Chicken. In a large skillet, cook chicken breasts until brown and cooked through. Remove the chicken from the skillet and sauté minced garlic, sun-dried tomatoes, and spinach until wilted. To make the creamy sauce, pour in heavy cream, chicken broth, and grated Parmesan cheese. Add the chicken back to the skillet and cook until the sauce has thickened. Serve this rich and flavorful dish with a side of mashed potatoes or over a bed of pasta for a truly indulgent meal.