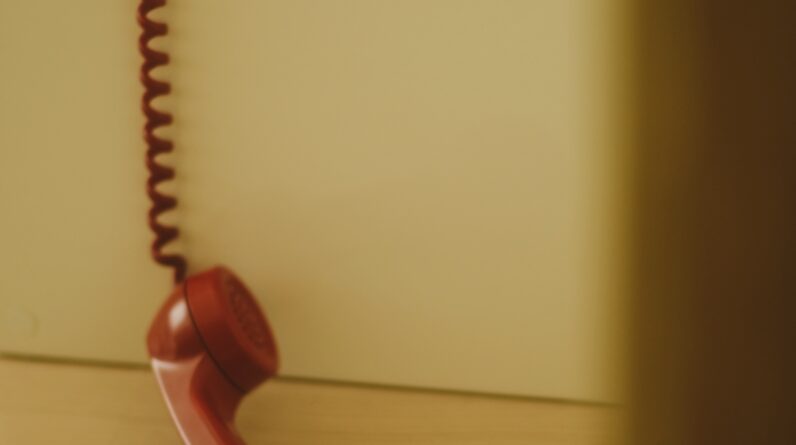 Are you in need of some quick and delicious dessert options? Look no further! In this article, you will discover ten incredibly easy dessert ideas that will satisfy your sweet tooth and impress your family and friends. These recipes require minimal ingredients and can be whipped up in no time. From chocolate mousse to fruity parfaits, you will find a variety of options to suit your taste preferences. Get ready to tantalize your taste buds with these simple yet delightful dessert recipes.

Chocolate Desserts
Indulging in rich, velvety chocolate desserts is a surefire way to satisfy your sweet tooth. Whether it's a special occasion or a simple treat for yourself, these chocolate desserts are bound to leave you craving for more.
Chocolate Mousse
Picture yourself diving into a cloud of chocolatey goodness. That's exactly what a chocolate mousse offers. Made with just a few ingredients, including eggs, sugar, and of course, luscious melted chocolate, this airy concoction is light yet delightfully decadent. The smooth texture and intense chocolate flavor make it a crowd favorite for any occasion.
Chocolate Fondue
Imagine dipping your favorite fruits, biscuits, or even marshmallows into a gooey pool of melted chocolate. That's the magic of chocolate fondue! It's a fun and interactive dessert that brings people together. With its simplicity and versatility, you can play around with different types of chocolate and toppings to create a personalized chocolate heaven.
Chocolate Brownies
The timeless classic that needs no introduction – chocolate brownies. These dense and fudgy treats are perfect for any chocolate lover. The rich cocoa flavor and gooey texture make them irresistible. Whether you like them plain or loaded with nuts, brownies are an all-time favorite that can be enjoyed on their own or topped with a scoop of ice cream for an extra special treat.
Chocolate Bark
If you're looking for a quick and customizable chocolate treat, look no further than chocolate bark. With just a few simple steps, you can create a masterpiece of your own. Melt your favorite chocolate, sprinkle it with various toppings like nuts, dried fruits, or even crushed candies, and let it set. The result is a beautifully decorated piece of chocolate that's as delicious as it is visually appealing.
Fruit-Based Desserts
For those who prefer a refreshing and fruity twist to their desserts, fruit-based treats are the way to go. Bursting with natural flavors and vibrant colors, these desserts are perfect for brightening up any meal.
Fruit Salad
Simplicity at its finest, a fruit salad is a refreshing and healthy dessert option. Combining a variety of seasonal fruits, such as strawberries, pineapples, grapes, and melons, creates a medley of flavors that will tickle your taste buds. It's a versatile dessert that can be enjoyed as a light snack, a side dish, or a perfect conclusion to a hearty meal.
Fruit Skewers
Take your fruits to the next level by skewering them on a stick. Fruit skewers are not just visually appealing but also fun to eat. Simply choose your favorite fruits, cut them into bite-sized pieces, and thread them onto skewers. Feel free to get creative with the presentation, and for an extra kick, you can drizzle them with a bit of honey or a sprinkle of cinnamon.
Grilled Fruit
Transform your fruits into a warm and caramelized delight by throwing them on the grill. Grilled peaches, pineapples, or even watermelon take on a whole new level of flavor. The natural sugars in the fruit caramelize when exposed to heat, resulting in a slightly smoky and incredibly delicious dessert. Serve them on their own or pair them with a scoop of vanilla ice cream for a delightful contrast of temperatures.
Fruit Parfait
Layers of creamy yogurt, fresh fruits, and crunchy granola come together to create a delightful fruit parfait. The combination of textures and flavors makes it a satisfying dessert that's also great for breakfast or a midday snack. Customize it with your favorite fruits or variations of yogurt for a dessert that suits your tastes perfectly.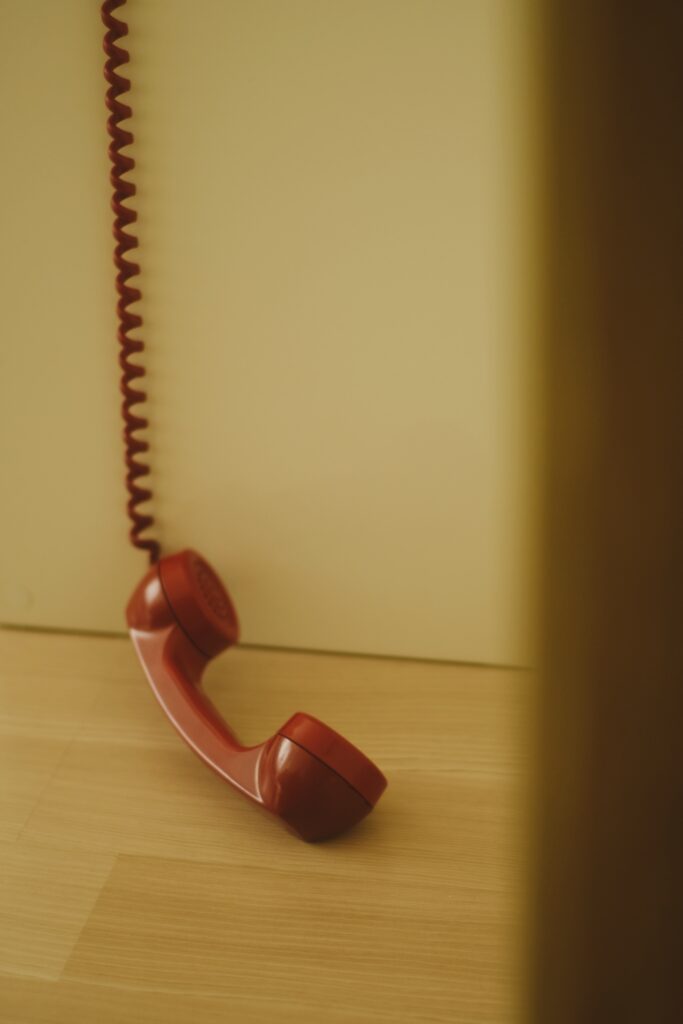 Ice Cream Treats
When it comes to desserts that bring joy to people of all ages, ice cream is at the forefront. From classic sundaes to indulgent banana splits, ice cream treats are the perfect choice to beat the heat or simply satisfy your ice cream cravings.
Ice Cream Sundaes
Who can resist a towering mountain of ice cream crowned with an array of toppings? Ice cream sundaes are a timeless favorite that never fails to impress. Scoop your favorite flavors into a bowl, top it with hot fudge, caramel sauce, whipped cream, and a cherry on top. The possibilities are endless, and you can let your imagination run wild with the variety of toppings available.
Banana Split
Bananas, ice cream, and a burst of toppings – that's what a banana split is all about. Split a ripe banana in half, line it with scoops of different ice cream flavors, and drizzle it with chocolate sauce, crushed nuts, and a handful of colorful sprinkles. This nostalgic dessert is a true crowd-pleaser that will transport you back to simpler times.
Affogato
For the perfect marriage of coffee and ice cream, look no further than an affogato. This Italian dessert is a simple yet elegant concoction. A scoop of velvety vanilla ice cream is drenched in a shot of hot espresso, resulting in a delightful combination of flavors. The bitter notes of coffee and the sweetness of ice cream create a harmonious balance that is both satisfying and refreshing.
Ice Cream Sandwich
The humble ice cream sandwich is a childhood favorite that never loses its charm. Sandwich a scoop of your favorite ice cream flavor between two cookies or even brownies, and you have yourself a handheld dessert that's convenient and utterly delicious. Get creative by using different cookie flavors, adding sprinkles or chocolate chips, and even rolling the edges in crushed nuts for added flair.
No-Bake Desserts
When you're short on time but still crave a delightful dessert, no-bake treats come to the rescue. With no need for an oven, these desserts are quick, easy, and absolutely divine.
Oreo Truffles
A simple yet addictive treat, Oreo truffles are perfect for satisfying your chocolate cravings. All you need are Oreo cookies and cream cheese. Crush the cookies, mix them with the cream cheese, roll them into balls, and let them chill. The result is a bite-sized piece of heaven that's hard to resist. You can also get creative by dipping them in melted chocolate or coating them with colorful sprinkles.
No-Bake Cheesecake
Craving the creamy goodness of cheesecake but don't want to bother with baking? A no-bake cheesecake is the answer. Made with a delicious mixture of cream cheese, sugar, and whipped cream, this dessert comes together in no time. Simply whip up the filling, pour it into a prepared cookie crust, and let it chill in the refrigerator. Top it off with your favorite fruit or drizzle it with chocolate for a touch of elegance.
Peanut Butter Cups
The combination of peanut butter and chocolate is a match made in dessert heaven. Making your own peanut butter cups at home is surprisingly easy. Melt chocolate, line muffin cups with a layer of melted chocolate, and then spoon in creamy peanut butter filling. Top it off with more melted chocolate, let it set, and you have yourself a homemade version of this classic treat that's far superior to store-bought ones.
Strawberry Icebox Cake
Looking for a dessert that requires minimal effort and delivers maximum flavor? Look no further than a strawberry icebox cake. Layer graham crackers, vanilla pudding, and fresh strawberries, and repeat until your dish is full. Let it chill in the refrigerator overnight, and voila! You'll be treated to a luscious and refreshing dessert with layers that meld together into a silky delight.
Cupcakes and Muffins
Single-serving treats that bring joy with every bite, cupcakes and muffins are beloved by people of all ages. Whether you're in the mood for chocolatey goodness or a fruity delight, these baked goodies have got you covered.
Chocolate Cupcakes
Chocolate lovers, unite! Sink your teeth into a moist and decadent chocolate cupcake. From the rich cocoa flavor to the creamy frosting on top, every bite is pure bliss. Whether you keep it simple with a dusting of powdered sugar or go all out with intricate frosting designs, chocolate cupcakes are a treat that never disappoints.
Vanilla Muffins
Sometimes, simplicity is key. The humble vanilla muffin may not be as flashy as its chocolate counterpart, but it offers a delicate and comforting flavor that's hard to resist. Moist and fluffy, with a hint of vanilla, these muffins are perfect for breakfast, afternoon tea, or any time you crave something light yet satisfying.
Red Velvet Cupcakes
Red velvet cupcakes are the epitome of elegance. The deep red color, the hint of cocoa, and the creamy cream cheese frosting create an irresistible combination. Whether you're celebrating a special occasion or simply treating yourself, indulging in a red velvet cupcake is sure to make any moment extra special.
Blueberry Muffins
Want to delight your taste buds with bursts of fruity goodness? Blueberry muffins are the way to go. These moist and tender baked treats are studded with juicy blueberries, creating a wonderful balance between sweet and tangy flavors. Enjoy one fresh out of the oven or enjoy them as a grab-and-go breakfast option – either way, you're in for a delightful treat.
Pies and Tarts
There's something undeniably comforting about a slice of pie or a tart. From the flaky crust to the fruity or creamy filling, these desserts offer a slice of heaven in every bite.
Apple Pie
The aroma of freshly baked apple pie wafting through the kitchen is enough to bring a smile to anyone's face. This classic dessert combines tart apples, warm spices, and a buttery crust for a truly satisfying treat. Enjoy it warm with a scoop of vanilla ice cream or a dollop of whipped cream for an extra touch of decadence.
Lemon Tart
For a burst of citrusy freshness, look no further than a lemon tart. The tangy lemon filling nestled in a crisp pastry shell creates a zesty symphony of flavors. With just the right amount of sweetness, a lemon tart is the perfect ending to any meal, leaving your taste buds feeling refreshed and satisfied.
Key Lime Pie
Transport yourself to a tropical paradise with every bite of key lime pie. Made with the juice of key limes, this pie offers a delightful balance of tanginess and sweetness. The smooth and creamy filling, coupled with a crumbly graham cracker crust, creates a dessert that embodies the flavors of summer.
Strawberry Rhubarb Pie
Embrace the flavors of the season with a strawberry rhubarb pie. The combination of sweet strawberries and tart rhubarb creates a mouthwatering filling that's surrounded by a flaky pastry crust. With its vibrant colors and enticing aroma, this pie is perfect for showcasing the bounty of spring and summer.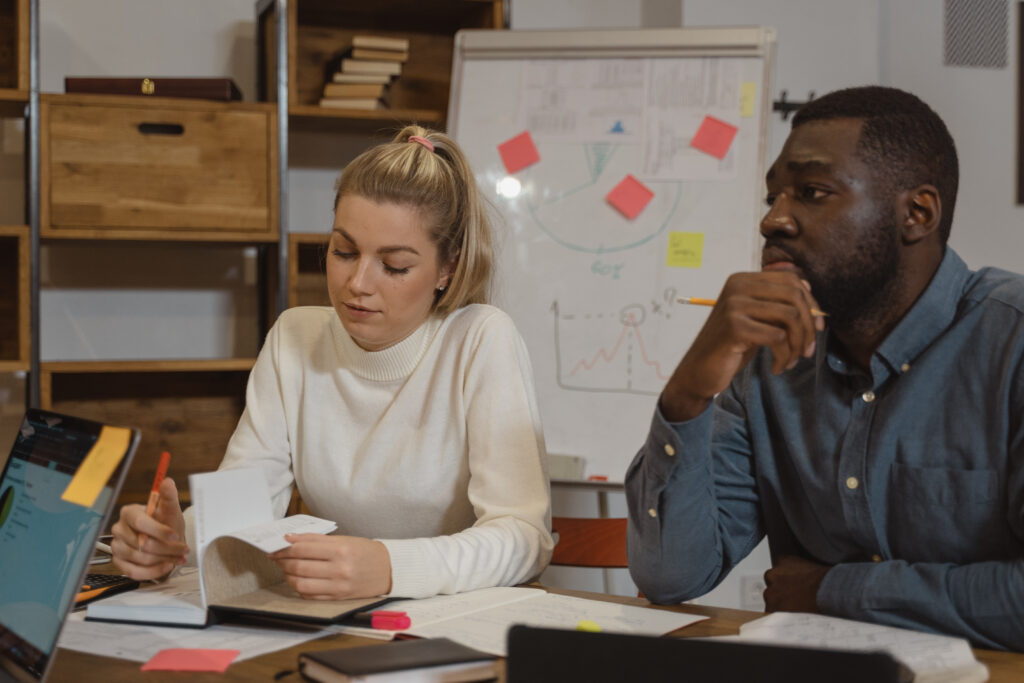 Puddings and Custards
When it comes to comfort desserts, puddings and custards take the crown. Creamy, smooth, and indulgent, these desserts are a treat for both the taste buds and the soul.
Vanilla Pudding
There's something undeniably comforting about a bowl of silky vanilla pudding. Made with simple ingredients like milk, sugar, and vanilla extract, this creamy dessert transports you to a place of pure bliss. Enjoy it on its own or use it as a base for other desserts like trifles or parfaits.
Chocolate Custard
Calling all chocoholics! Chocolate custard is the ultimate dessert for those who can't resist the allure of rich and velvety chocolate. Made with milk, cocoa powder, and egg yolks, this luscious custard is the perfect end to any meal. Enjoy it warm or chilled – either way, you're in for a truly decadent treat.
Butterscotch Pudding
Butterscotch pudding is a nostalgic dessert that brings back memories of childhood. With its sweet and buttery flavor, this creamy delight is a comfort food like no other. Indulge in a cozy bowl of butterscotch pudding to satisfy your sweet tooth and create a sense of warmth and nostalgia.
Rice Pudding
Embrace the simple pleasures in life with a bowl of creamy rice pudding. Made with rice, milk, sugar, and warming spices like cinnamon or nutmeg, this dessert is the epitome of comfort. The soft and chewy rice, combined with the sweetness of the milk, creates a dish that feels like a warm hug in every spoonful.
Cheesecakes
Creamy, smooth, and wonderfully indulgent, cheesecakes are a dessert that's loved by many. From classic variations to innovative flavor combinations, there's a cheesecake to suit every taste bud.
Classic Cheesecake
Let's start with the timeless classic – the classic cheesecake. Made with a velvety cream cheese filling and a buttery graham cracker crust, this dessert is pure heaven. Its melt-in-your-mouth texture and slightly tangy flavor make it a crowd-pleaser that's sure to impress.
Strawberry Cheesecake
Take your cheesecake to the next level with a luscious strawberry topping. The combination of creamy cheesecake and sweet strawberries is a match made in dessert heaven. Celebrate the freshness of strawberries by incorporating them into a delightful cheesecake that'll leave your taste buds in awe.
Oreo Cheesecake
For those with a weakness for cookies and cream, an Oreo cheesecake is a must-try. Crushed Oreos are mixed into the silky cream cheese filling, creating a dessert that's rich, creamy, and oh-so-decadent. The best part? You can garnish it with even more Oreos for an extra touch of indulgence.
Pumpkin Cheesecake
Embrace the flavors of fall with a pumpkin cheesecake. Combining the earthiness of pumpkin with the creaminess of cheesecake results in a dessert that's both comforting and festive. The warm spices like cinnamon, nutmeg, and cloves add a cozy note that's perfect for any autumn gathering.
Cookies and Bars
Crunchy, chewy, and utterly irresistible, cookies and bars are classics for a reason. From the simplicity of chocolate chip cookies to the gooeyness of brownie bars, these treats are guaranteed to put a smile on your face.
Chocolate Chip Cookies
Is there anything better than a warm, freshly baked chocolate chip cookie? The combination of butter, sugar, and chocolate chips creates a treat that's both nostalgic and comforting. Bake a batch of these timeless classics and fill your home with the irresistible aroma of freshly baked cookies.
Brownie Bars
For those who love their chocolate in a fudgy and chewy form, brownie bars are the ultimate indulgence. These dense and decadent treats are rich with cocoa flavor and filled with melty pockets of chocolate goodness. Whether you enjoy them plain or dress them up with a scoop of ice cream, brownie bars are a chocoholic's dream come true.
Peanut Butter Cookies
Sink your teeth into a perfectly crumbly yet slightly chewy peanut butter cookie. The nutty and buttery flavors complement each other beautifully, creating a cookie that's hard to resist. Enjoy them with a tall glass of milk or use them as a base for an indulgent ice cream sandwich – the possibilities are endless.
Lemon Bars
For those who crave the tangy freshness of citrus, lemon bars are the answer. The buttery crust, topped with a tangy and zesty lemon filling, creates a perfectly balanced dessert. These bars are refreshing and bright, making them a delightful addition to any dessert platter or afternoon tea.
Baked Fruits
When fruits are baked, their natural sweetness intensifies, creating a comforting and soul-soothing dessert. From classic apple crisp to juicy berry crumbles, baked fruits are a delightful way to enjoy the flavors of the season.
Apple Crisp
Nothing says comfort quite like a warm apple crisp straight out of the oven. Sliced apples are baked to perfection with a flavorful combination of cinnamon, sugar, and a crumbly oat topping. The result is a dessert that's both cozy and undeniably delicious. Enjoy it on its own or serve it with a scoop of vanilla ice cream to take it to the next level.
Peach Cobbler
Celebrate the sweetness of fresh peaches with a comforting peach cobbler. The combination of juicy peaches, warm spices, and a buttery biscuit topping creates a dessert that's as comforting as a hug from grandma. Serve it warm and savor the delightful contrast of textures and flavors.
Berry Crumble
When summer rolls around, it's time to make the most of the abundant berry harvest. A berry crumble is the perfect way to showcase the natural sweetness and vibrant colors of berries. Sprinkle them with a crumbly oat topping and let them bake until bubbly and golden. Serve it warm with a scoop of vanilla ice cream and let the flavors of summer shine.
Plum Tart
Juicy plums take the center stage in a delightful plum tart. The sweetness of the plums, combined with the buttery crust, creates a dessert that's both elegant and rustic. Whether you enjoy it on its own or pair it with a dollop of whipped cream, a plum tart is a wonderful way to enjoy the flavors of late summer.